I came across another interesting linky party yesterday while blog hopping. Share your favourite picture books. I can't wait to read through all the link ups to add some more great books to my collection. Thanks to Lindsey over at The Teacher Wife for organising this great linky party.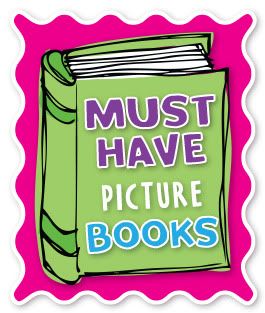 Choice #1
This one has a special place in my heart because it was one of my son's favourite books. My students at school have always loved this book too. You can grab this book
here
. Here is a picture of my son Cameron at the age of two and a half retelling the story all by himself.
Choice #2
How do you choose just one Munsch read aloud when you adore them all. I'll choose this one because I loved hearing it read aloud when I was a student at school myself. I will also choose this one because I love how my students chime in together with, "Grade One, Grade Two, Grade Three, Grade Four, Grade Five, Grade Six aaaaaannnnnnnnddddddddddd Kindergarten!" Priceless. The only thing better than reading aloud a Munsch story is having the master read it himself on Tumblebooks. You can grab this book
here
.
Choice #3
I adore Kevin Henkes books! I usually start off the school year with a Kevin Henkes author study and Chrysanthemum is my favourite. You can grab this book
here
. The messages in this book are perfect for back to school, reminding kids how we should be treating others. There are so many awesome teaching extensions and possibilities. While browsing pinterest I came across a great extension activity I plan on doing with my students this year. I think I will have them sign the wrinkled heart as a sort of pledge to treat others kindly.
Choice #4
Ahh the wemmicks and their dot stickers and star stickers. I just love to read this story to my students. There are so many fantastic points to stop for student discussion. The injustice of the dot stickers fuels long heartfelt conversations with my students.The message of this story is just incredible. You can grab this book
here
.
Choice #5
This is a book that I added recently to my collection. I read it on Anti Bullying day when the whole school wears pink. It creates lots of wonderful discussions around stereotypes and social injustice. You would be amazed to listen to the conversations my students have had about this book. You can grab it
here
.
Thanks for reading and make sure you follow me because I will be posting some great pinterest finds tomorrow! Some amazing freebies for Daily Five!